$

19.95
WITCHERY - Triple Bill Kill - Aussie Tour Shirt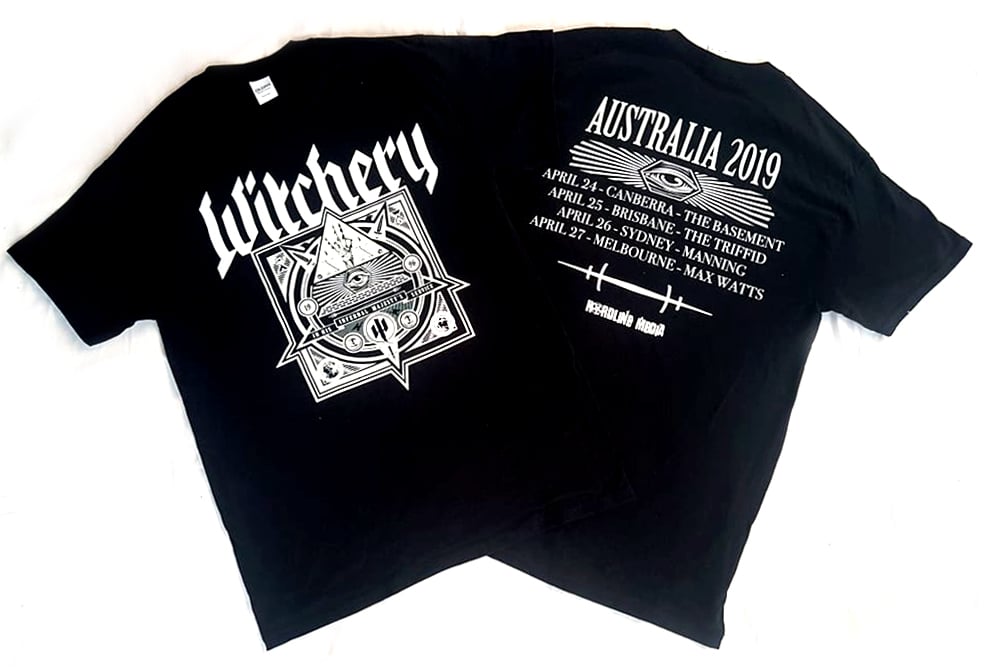 T'SHIRT - Witchery - Triple Bill Kill: Australian Tour 2019. Gildan. 100% cotton.
Front design at left of picture. Back design at right of picture.
From the 2019 Hardline Media Triple Bill Kill tour
PLEASE NOTE: Postage cost is combined for one item or more. For example, if you buy a t'shirt ($10 postage) and a patch ($5 postage) you will only be charged $10 postage, not $15.