$

54.95
GA TICKET - ABBATH - SYDNEY, CROWBAR - FRI 24 SEP 2021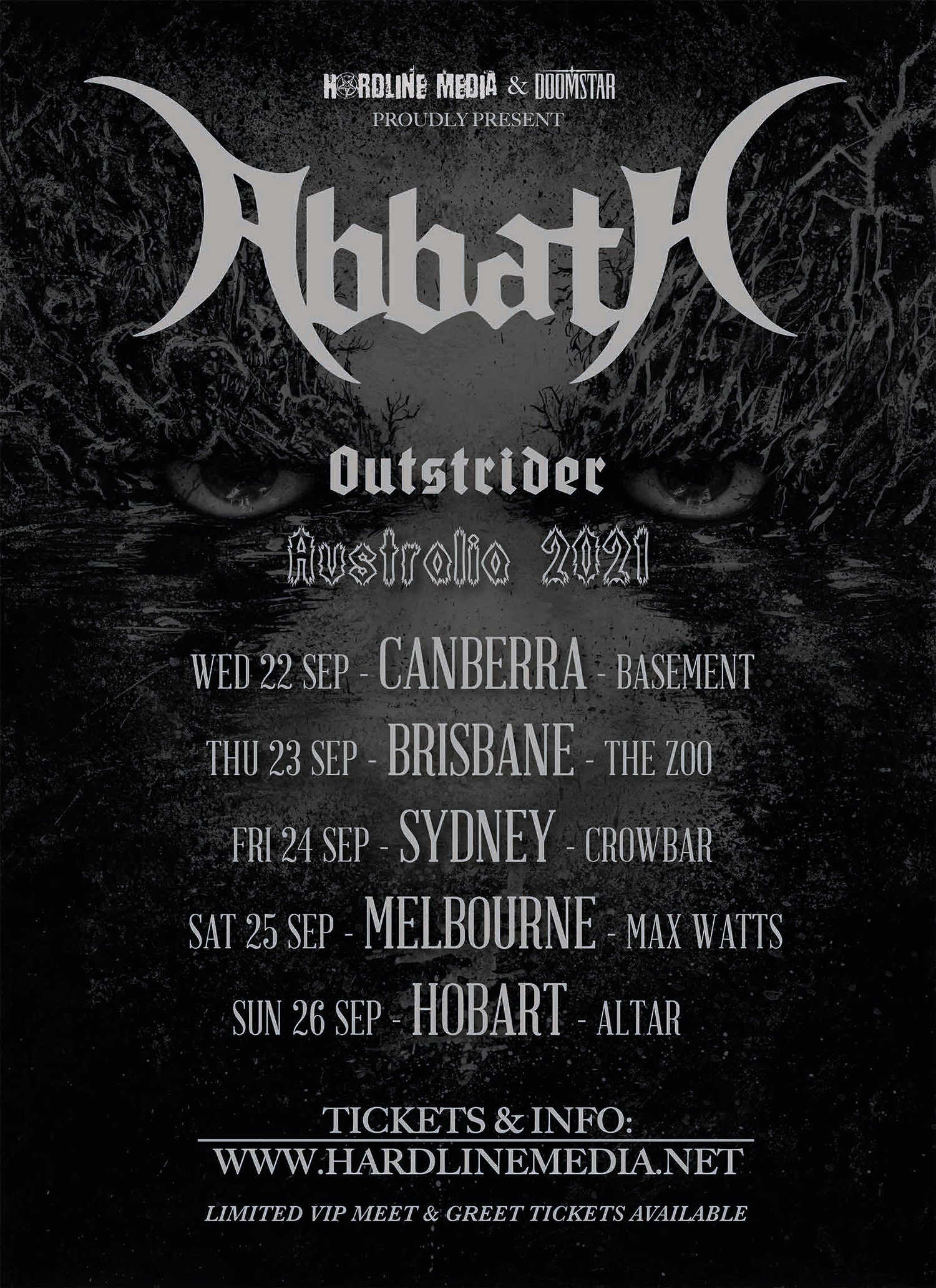 Abbath. General admission ticket. Sydney. Crowbar. Friday, 24th September, 2021. DOORS: 8:00pm.
Ticket price $54.95. No booking fee.
PLEASE NOTE: IF THIS ALLOTMENT IS MARKED AS 'SOLD OUT' PLEASE GO TO OZTIX.COM.AU TO BUY TICKETS.
TERMS & CONDITIONS (Please read carefully):
YOUR RECEIPT IS YOUR TICKET - THIS WILL BE EMAILED TO YOU IMMEDIATELY AND AUTOMATICALLY AFTER PURCHASE. PLEASE PRINT THIS OUT (OR SAVE A SCREEN SHOT SAVED TO YOUR PHONE) AND BRING TO SHOW AS PROOF OF TICKET. Your name will be registered at the door, and entry is granted with PRINT OUT (OR SCREEN SHOT) OF RECEIPT ONLY and upon showing your Photo I.D. PLEASE BRING PHOTO I.D. No physical tickets are sent, hence no booking fee charged.
NO REFUNDS
Please treat your tickets like cash. Purchased tickets are the sole responsibility of the cardholder and no replacement will be issued if they are destroyed, damaged, lost or stolen and no refund will be provided.
There is no obligation by Hardline Media to refund monies due to program changes, non-use, or dissatisfaction.
Should an event be postponed, tickets will be honoured at the rescheduled event. Should you not be able to attend the rescheduled event please contact us.
Should an event be cancelled the value of the ticket will be refunded at the discretion of the Presenter. All online purchases will be refunded to the account which purchased the tickets.
UNLAWFUL RESALE OF TICKETS
Subject to the consent of the Presenter tickets may not be resold, by the original purchaser or any subsequent owner, for a price greater than the original purchase price, or used for any promotional or commercial purpose. The Presenter reserves the right to cancel, without refund, any ticket reasonably suspected to have been obtained or used contrary to this condition, and the bearer of the ticket may be refused admission. If the ticket has been passed on or resold legitimately, the subsequent ticket holder is bound by the terms and conditions of the original ticket sale.
In purchasing tickets you represent and warrant that you have the express permission of the credit card holder and that all information you provide will be true and complete, and that you will update any information as it changes.